Skinbase IPL Laser Treatments at Segais Hair & Beauty& Wantage
We are excited to be able to offer a new range of skin rejuvenation therapies using our IPL (intense pulsed light) system at our Wantage salon.
These therapies have fantastic results for a number of skin conditions including rosacea, pigmentation, acne, broken blood vessels, red and blue facial veins.
IPL is a light based therapy that works by targeting structures within the skin (such as melanin) with wavelengths of light, which break down the structure and improve the appearance of the skin.
The light pulses also stimulate collagen production which floods to the area, plumping the skin and giving a more youthful appearance
IPL treatments are clinically proven to work on almost all skin types except very dark skin. White and grey hairs do not respond to any IPL or laser treatments.
Our fully qualified IPL practitioner will meet with you for a detailed consultation before providing a personalised treatment plan.
IPL Laser Treatments Oxfordshire
Wantage
Abingdon
Oxfordshire and surrounding areas
Laser Hair Removal at our Wantage Beauty Salon
IPL hair reduction is the modern, painless way to permanently remove unwanted hair from most areas of the face and body.
These treatments are most effective on dark hair and light skin but your SkinBase IPL practitioner will be able to fine tune the settings to suit your skin and hair combination.
Usually we recommend a course of up to 12* treatments at four to eight weekly intervals to follow the hair growth cycle. Treatments are ideal for men and women and will leave your skin feeling smooth, soft and free from in-growing hairs. (*The amount of treatments may vary by client.)
Unwanted hair can be removed from most parts of the body including the face, legs, bikini line, underarms and back.
Our therapists will guide you with your treatments after a thorough consultation and patch test.
Anti-Ageing Laser Treatments
Also known as Photorejuvenation, our skin rejuvenation therapies aim to reverse the effects of ageing and will help to reduce fine lines, facial wrinkles, age spots, brown pigmentation, sun damage and solar lentigines. The treatment will improve your overall skin tone and give a smoother, more youthful looking skin, free of blemishes, scarring & broken capillaries.
Your Segais IPL practitioner will expose your skin to a special pulsed light which stimulates the area beneath the skin, prompting it to renew cells. This results in a more even skin tone and texture. The most common areas to be treated are the face, neck, chest and hands.
A course of 3 to 6 treatments is recommended.
Anti-ageing Microdermabrasion treatments are also avalable at Segais.
Acne Treatments with IPL in Wantage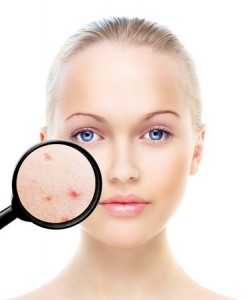 IPL is revolutionising acne treatment. The SkinBase IPL system has FDA clearance (this means it has been tested for safety and effectiveness) and is proven to be extremely effective in the treatment of acne. This medical laser treatment for acne not only targets acne to prevent future outbreaks, but floods the affected area with collagen to allow the skin to heal itself properly, preventing scars and helping to reduce the appearance of existing ones.
The IPL system releases yellow, green and red light that is emitted in a series of short pulses. This destroys the bacteria that live in the skin and cause inflammation, while the red light directly targets the overactive sebaceous glands that cause outbreaks of pustules.
Our IPL practitioners are highly trained in using the effective SkinBase IPL technology which is a safe and effective way to treat acne breakouts.
3 – 6 treatments will be required.
Acne treatments using Microdermabrasion are also available at Segais.
Vascular Therapy – Treatments for Vascular Lesions such as Thread Veins & Birthmarks
We can effectively reduce the appearance of vascular lesions such as thread veins, birthmarks or so-called 'port wine stain marks' on the face and body using our SkinBase IPL technology.
IPL therapy treats the area by emitting wavelengths of light that are filtered to target the haemaglobin in the thread veins or broken capillaries. The treatment causes the vein to gradually break down over a number of days until it has disappeared.
Only 3 to 6 treatments are usually required at 2-3 week intervals. Available at our Segais Salon in Wantage, this treatment is safe and virtually painless.
Collagen Lift Anti-Aging Skin- Tightening Treatments
Collagen Lift is a radio frequency treatment which is extremely effective for non-surgical skin- tightening and firming loose or sagging skin. It's an alternative to procedures such as botox and dermal fillers, improving the appearance of wrinkles and plumping out the skin. It can also improve stretch marks, scars and cellulite. It can be used on areas include the eye area, face, neck decollete, tummy, arms, knees, thighs and bottom.
We recommend a course of 6 treatments for full benefit. Find out more here.
Before & After Photos with IPL Treatments
Click on the images to see the full effect of these before & after photos.