Starting back at a college or university is a great chance for a fresh start and a fabulous new hair cut or colour so book into the best hair salons in Wantage & Didcot!
Natural Looking Hair Colour Trends
Take your hair from drab to fab with the latest trend for natural looking hair colours including brondes, warm blonde balayage and caramel lowlights.
The Menopause & Your Skin
If you are going through the menopause and can see your skin is changing, do not despair. Let our skin experts help.
Festival Hair Inspiration
The experts at Segais Hair Salons in Oxfordshire check out this year's hottest Festival hairstyles, including hair accessories and pastel hair colours!
What can we do about cellulite?
Find out how you can banish cellulite ahead of your holidays with our new Radio Frequency Collagen Lift treatment!
Hairstyle Ideas For Wedding Guests
Are you a guest attending a wedding & struggling to decide which hairstyle to choose? The experts at Segais Hair Salons in Wantage & Didcot are here to help!
The fringe is back! The experts at Segais Hair Salons in Didcot and Wantage check out our favourite celebrities with fringes
Joico Defy Damage Pre-Holiday Treatment Package
Get your hair summer-ready with the amazing Joico Defy Damage range! We've got a great pre-holiday treatment package available for you.
Collagen Lift Treatment Offer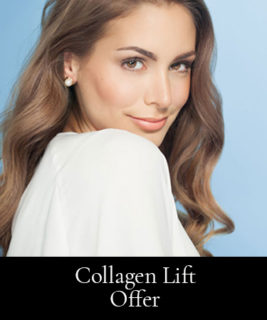 Try our fantastic new anti-aging Collagen Lift Treatment! Find out why there's such a buzz about this exciting new non-surgical facelift!
Spring – Summer 2019 Hair Styles and Colours
For the latest flattering and wearable looks to try, check out our favourite hairstyles and colours for Spring / Summer 2019
Going grey? Just say nay! Turn back the clock on those dull, coarse & wiry strands and bring back the beauty of your hair.
Cloud Nine Styling Products
Segais are delighted to stock the award winning Cloud Nine range of styling tools at our Didcot & Wantage hair salons.
We're excited to introduce the NEW Joico Defy Damage at Segais. Protect your hair against heat & environmental damage and add long lasting vibrant colour.
Saturday Styling Sessions
We are delighted to introduce our new Saturday Styling Sessions from £15 at Segais Hair Salons in Didcot and Wantage.
Valentine's Hair and Beauty Tips
Whatever you are doing this Valentine's Day, you can look and feel amazing with Segais hair and beauty salons!
Top Men's Hair Trends for 2019
At Segais salons in Wantage and Didcot, we offer top class men's hairdressing services plus advice on all the latest hair trends for men. Check out the heartthrob hair trend!
If your skin is feeling the effects of the festive season, we have the best New Year skincare tips to freshen it up for 2019!
It's hard to keep your New Year's Resolutions, but at Segais we've got some top tips and advice to help.
Transform Yourself in 2019 at Segais Hair & Beauty Salons! Let us help kick start your New Year hair and beauty resolutions!
Revamp your hair colour this Autumn at Segais hair salons in Didcot & Wantage, Oxfordshire
Back to School, College and Uni Hair Ideas
Stand out from the crowds as you head back to school, college or uni this autumn with a fantastic new look from your local Segais Hair Salon!